Pack of 400 easy and convenient to use disposable aprons.
Emergency Disposable Aprons 400
Emergency Disposable Aprons 400, contains 400  easy and convenient one size fits all disposable aprons.
You may also like…
Disposable gowns ideal for all hair dressers, barbers and beauty salons. SORRY OUT OF STOCK WE DO HAVE IN STOCK THE DIRECT SALON SUPPLIES DISPOSABLE CLEAR GOWNS SEE THEM HERE
PLEASE NOTE ONLY 1 PACK MAXIMUM PER CUSTOMER.
100 easy to use disposable towels which are safe and hygienic while also being highly absorbent.
Related products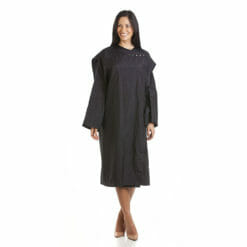 Out of stock
Material attached to the shoulders to protect the styling chairs from colour splashes and styling products.