Strictly Professional Waxing Products
Buy Strictly Professional Waxing Products from Direct Salon Supplies. Order securely online or call our help team on 01270 630280 for sales and advice.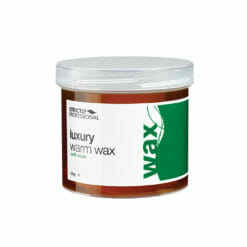 Out of stock
£

4.90 ex. VAT -

£

5.88 inc. VAT
A luxury warm wax made from high grade rosins with added rose oil for its calming properties
£

4.65 ex. VAT -

£

5.58 inc. VAT
A light oil designed to clean the skin of wax residue after waxing treatments.
£

5.49 ex. VAT -

£

6.59 inc. VAT
A superb cleaning product specifically designed for removing wax equipment including plastics.
---
CATEGORY |
Strictly Professional Waxing Products